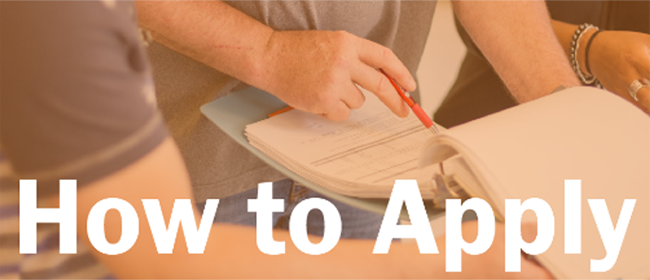 The application process is the most important step toward your new career with the Department of State Hospitals. We follow standard procedures used by the State of California for all of our applications. There are two basic steps to follow - if you need assistance, just give us a call or send us an email and we'll be happy to provide assistance!
---
Step 1: Take and Pass an Examination
Before you can be hired, you must first take an open competitive examination to obtain list eligibility. We encourage you to take as many examinations as you qualify for. DSH advertises positions in examination bulletins, which provide information such as minimum qualifications, what to study and when to file. Check the Current Exams to avoid missing an open filing period for an examination.
Career Information: DSH offers a number of careers for people who are interested in joining a team dedicated to provide quality mental and medical health services to its patients and clients.
To take an exam, you must first have or create a CalCareer profile on the CalHR website. Your profile information will automatically fill out the Standard State Application Form (STD 678). Print your application and submit it to the address as indicated on the examination bulletin. Late applications will not be accepted.
Checklist for completing the State Application Form:
◻ Complete the top portion of the application.
◻ Be sure to include the exact title of the examination for which you are applying.
◻ Please review the Minimum Qualifications to ensure you meet the examinations requirements, including all licensing requirements for the class.
◻ Answer questions 1 through 7 on the front of the application, and questions 8-11 if required for the examination.
◻ Complete the Education (#13) and Experience (#14) portions of the back of the application. (Be sure beginning and ending dates, and hours per week are included, as this could be the determining factor as to whether or not the application is accepted.)
◻ Print the application form.
◻ Sign and date the front of the application.
◻ Submit the application to the location identified on the examination bulletin.
◻ See the Instruction page at the end of the State application for more specific information.
Exam Bulletins: DSH advertises positions by releasing examination bulletins. These bulletins provide information regarding minimum qualifications; how, where, what to study, and when to file for a particular examination.
LEAP
Individuals with Disabilities are those who either (1) havea physical or mental impairment or medical condition that limits one or more major life activities, (2) have a record or history of such impairment or medical condition, or (3) is regarded as having such an impairment or medical condition. If you meet any of these, you may wish to participate in the State's Limited Examination & Appointment Program (LEAP) Look up current open LEAP examinations in the State Exam Bulletin Search by entering "LEAP" in the search box.
Reasonable Accommodation: State and federal laws prohibit discrimination based on disability. In accordance with that mandate, it is DSH policy to provide employees and job applicants equal opportunity regardless of any known or perceived disability. DSH makes Reasonable Accommodation (RA) available when an otherwise qualified disabled employee or job applicant requires assistance in order to participate in any and all aspects of the employment process, including competing in DFG examinations, participating in the job selection process, performing the essential functions of their job, participating in training activities, or accessing other services. All RA requests are given equal consideration unless the accommodation imposes an undue hardship on DSH operation.

Step 2: Apply for DSH Job Openings
Find a Vacancy: Now that you have taken an examination and are on an eligible list, you may immediately apply for job openings. DSH advertises all vacancies on the CalHR Jobs Site
List of Available Job Vacancies by Facility