DSH - Metropolitan - Psychology Doctoral Internship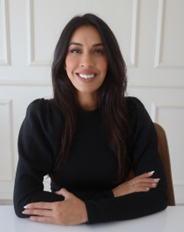 Welcome to the webpage for the Department of State Hospitals – Metropolitan's Doctoral Psychology Internship Program. We appreciate your interest in the Clinical Psychology Doctoral Internship program at DSH-Metropolitan (DSH-M). We aim to provide a rigorous and well-rounded training experience for all our trainees. DSH-Metro can be quite challenging and demanding of the interns, so our staff and supervisors work hard to promote a supportive atmosphere and encourage learning and exploration.

We hope this website will provide you with the necessary information to begin the process of internship application as well as offer familiarity about our Department. Please explore the other areas of the website to learn more about our program and hospital. If you have any questions, please feel free to contact me using the methods below.
Thank you.
Kajal Sakhrani, Psy.D.
Director, Clinical Psychology Internship Program
Phone: (562) 367-3773
Email: kajal.sakhrani@dsh.ca.gov